A child's life revolves around toys in a crucial way. They give children possibilities for learning and growth while keeping them amused and happy. Wooden toys have been around for centuries and have entertained our children for centuries. They have a certain charm that makes them priceless and timeless. They can be made in many different shapes and designs – beautiful wooden ocean toys, bird toys, animal toys and more.
The most important advantage of wooden sea toys can be said to be their developmental. Wooden toys promote imaginative play, which is crucial for a child's cognitive development. They also encourage problem-solving abilities, hand-eye coordination, and fine motor skills. Wooden toys, as opposed to electronic ones, do not have any predetermined functionalities. Let kids utilize their imaginations and creativity to create their own games and gameplay.
Here are some ways in which wooden toys can help with your child's development:
Sensory development – Creative wooden ocean animal toys and more are excellent for a child's sensory development because they provide them with realistic textures and tones that support tactile, visual and auditory learning. They are also hygienic and secure than plastic toys.
Problem-Solving – Wooden toys are a long-lasting and environmentally responsible way to encourage social contact, problem-solving skills development, physical activity, screen time reduction, stress reduction and open-ended play.
Creativity and imagination – Children's curiosity and inventiveness are promoted by wooden toys through their simple designs. They provide sensory stimulation while fostering the development of fine motor skills and problem-solving skills. They promote holistic learning.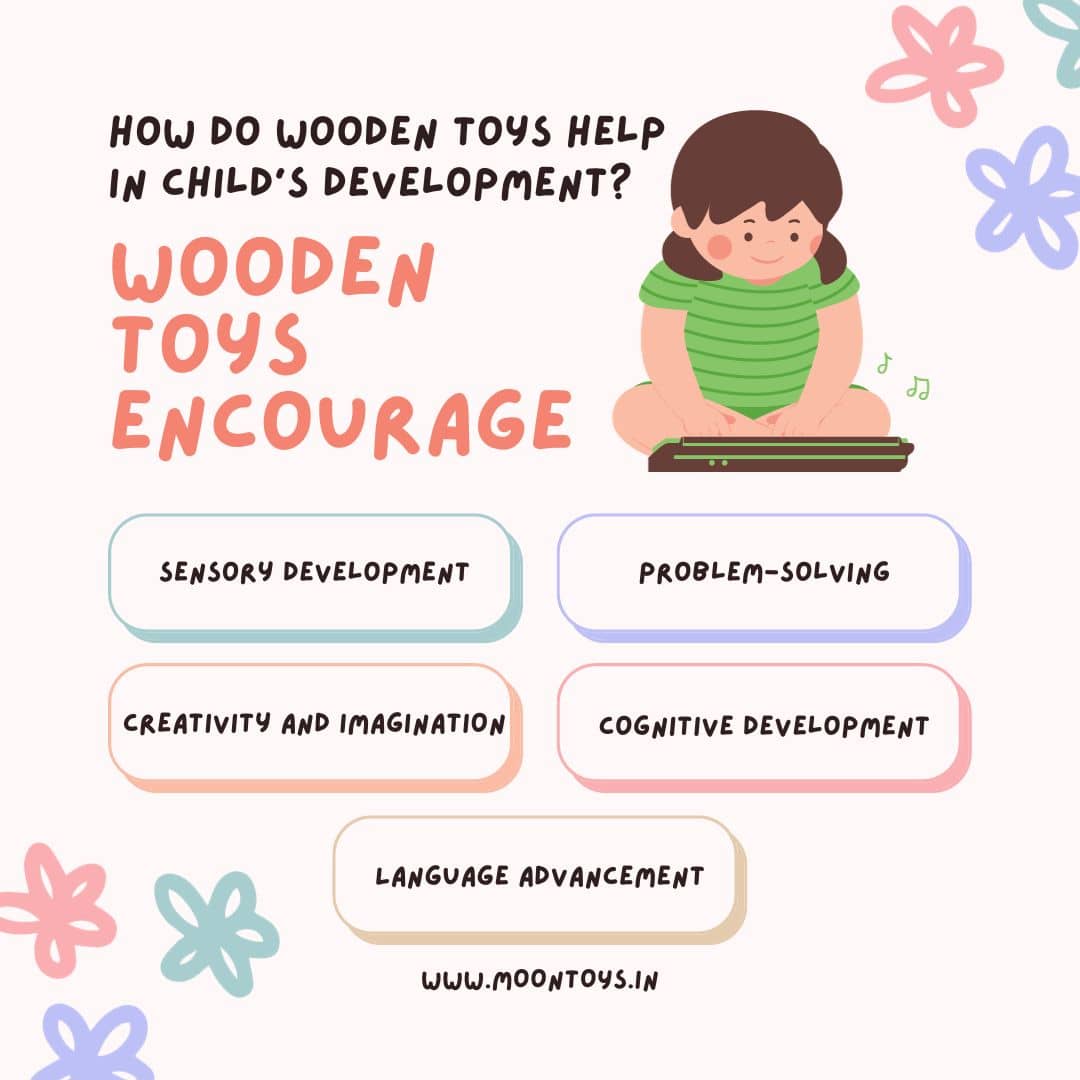 Cognitive development – Wooden sea toys and similar toys made from wood encourage children's imaginative play and problem-solving, which helps with cognitive development without the distraction of gadgets. They also improve fine motor abilities and hand-eye coordination.
Language Advancement – Wooden toys promote interactive and creative play and help children develop their language by increasing their vocabulary, encouraging imaginative play, boosting social skills, developing expressive language and raising phonological awareness.
If you are looking to purchase wooden ocean animal toys or similar toys handcrafted from natural and organic wood, then you should visit the MoonToys website.