The timeless appeal of wooden toys online has persisted even when high-tech gadgets and flashy toys are available freely. Beyond their timeless appeal, these toys provide a wealth of advantages for kids' development, making them a great option for their growth and development.
So, when parents think, 'what is the best site to order wooden toys online' –  is Moontoys. We stand out as a beacon by offering a superb selection of wooden toys that expertly blend play and learning.
Some Perks of Buying Wooden Toys Online for Kids
Through a tactile experience, wooden toys stimulate children's senses and promote imaginative play.
Their uncomplicated design encourages children's imaginations to soar.
Toys made of wood are more resilient and can withstand repeated use and rough play.
Building blocks and shape sorters are two examples of wooden toys that foster spatial awareness and cognitive development.
Wooden toys improve hand-eye coordination, fine motor skills, and problem-solving abilities.
Playing with wooden toys promotes self-esteem and a sense of accomplishment.
Wooden toys provide a safe environment for kids to explore and learn because they are free of the dangerous chemicals frequently found in plastic toys.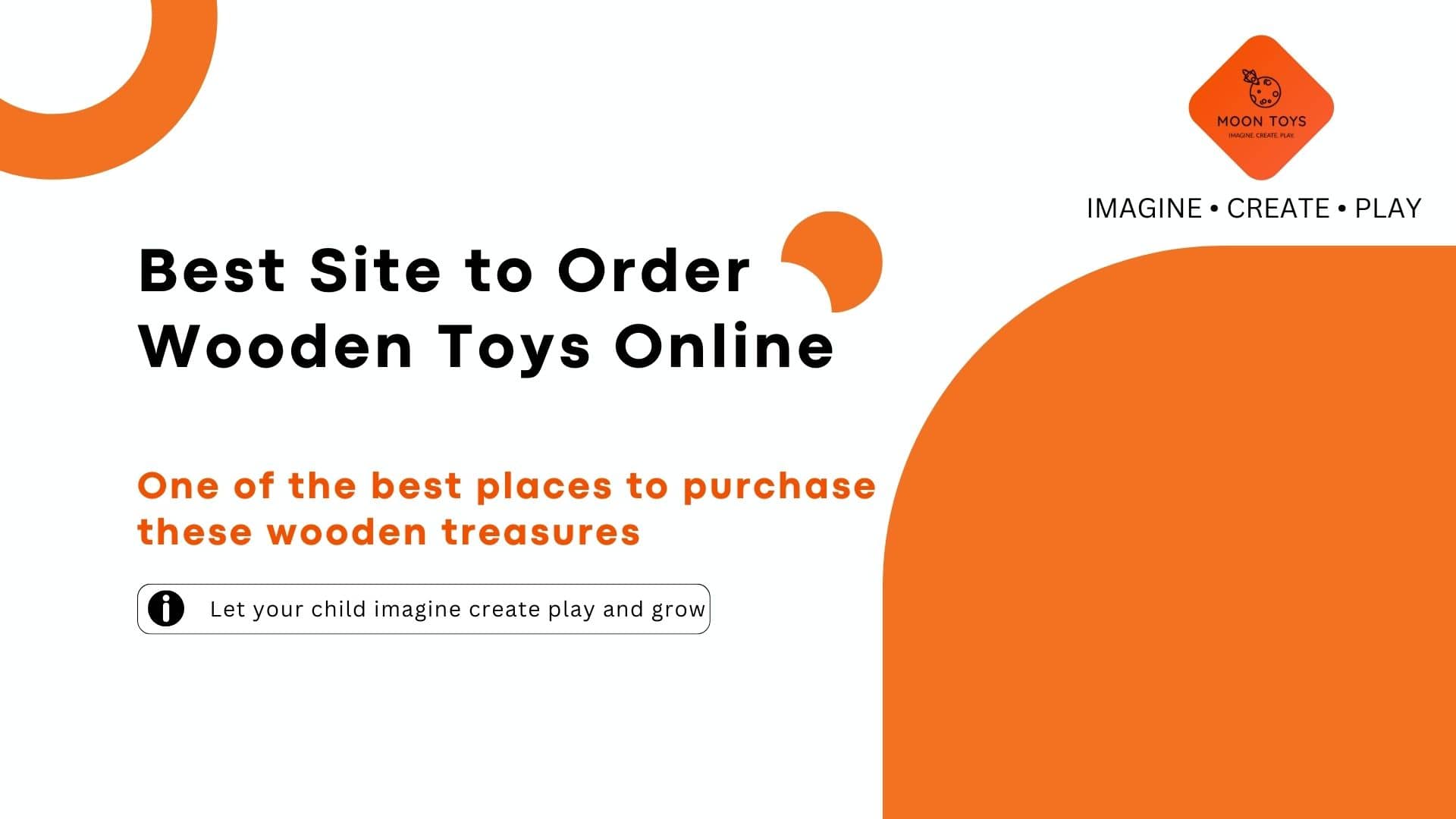 What is the Best Site to Order Wooden Toys Online?
Among the numerous online options, Moontoys stands out as the go-to place for purchasing good-quality wooden toys. We provide a fine variety of wood toys that are not only strong and safe but well-crafted too. Ours is carefully chosen to address various developmental stages, from teethers that soothe tender gums to puzzles that stimulate young minds. Each toy is painstakingly handcrafted, guaranteeing a seamless fusion of aesthetics and functionality. Additionally, eco-aware shoppers who look for wooden toys with a positive environmental impact are drawn to us because of our commitment to sustainability.